Experienced Representation Is Just a Call Away
Family courts hear a variety of cases relating to family and domestic relationships, the most common of which are divorce, child custody, child support, and to obtain an order of protection. These areas of the law can be emotionally charged and difficult to navigate on your own, especially when you consider that successful resolutions require an objective view of the situation.
If you have been served papers and need to make an appearance in family court or need an experienced family law attorney for another matter, contact The Law Office of Lisa Pelosi for a free consultation.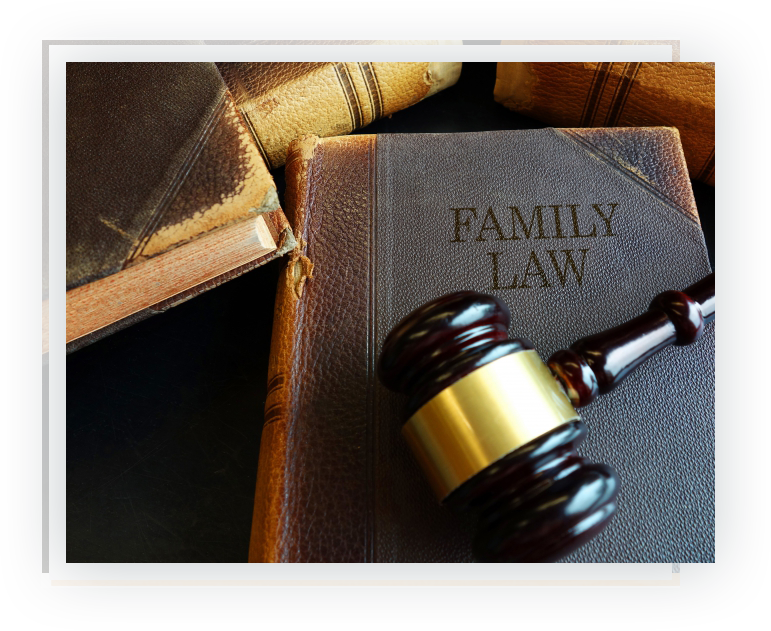 You may have standing to go to family court if you and the other party:
Are currently married

Are related by affinity or consanguinity

Have a child together

Are formerly married

Had an intimate relationship
If you don't see your situation listed here, you may still have standing to take a case to court. Call The Law Office of Lisa Pelosi for more information.
Why You Should Hire a Family Law Attorney
Divorce is perhaps the most common reason to hire a family law attorney, but it's by no means the only. You may find yourself needing to navigate the complexities of child support, develop a mutually beneficial parenting plan, or come back to family court due to an ex-spouse's failure to comply with orders. All of these issues — and many others that fall under the umbrella of family law — can be extremely stressful to navigate on your own. Hiring an experienced family law attorney provides you with:
Objectivity: Family law cases often involve emotionally charged topics that can cause you to make poor decisions in the moment. Family law attorneys provide you with an objective view of the situation and can help you think about your decisions through a dispassionate lens that considers both your short- and long-term needs.

Dedicated Support: Family law attorneys also act as support systems through difficult procedures such as filing paperwork, court appearances, and other logistics that you may not have time to arrange.

Advocacy: In family law, the goal isn't to win — it's to find an arrangement that protects your interests and does what's best for your family. Hiring a family law attorney ensures that you have a dedicated advocate protecting your interests and fighting for the best possible outcome.
Why Choose Lisa Pelosi as Your Family Law Attorney?
With so many criminal defense lawyers in New York, it can be difficult to choose. Lisa Pelosi sets herself apart by offering her clients:
Extensive experience: The stakes are high when you are facing child abuse charges. As noted above, Lisa has more than 30 years of criminal defense experience. She has worked thousands of criminal law cases with unrelenting dedication, helping individuals just like you avoid costly, life-altering consequences.

Track record of success: Experience isn't always enough — you need to know that you are hiring a criminal defense lawyer who can win cases just like yours. Lisa's effectiveness is, in part, due to her experience as a prosecutor. As someone who has been on the other side of the bench, Lisa knows how to pinpoint flaws in the opposition's arguments and give her clients the best possible chance in court.

Willingness to go to trial: While some criminal defense lawyers do everything they can to stay out of the courtroom, Lisa is always ready to fight for her clients in court. She never backs down and aggressively pursues justice and fairness for her clients.

Prompt communication: As a client, you deserve more than legal representation. You deserve to be treated with dignity and respect. Lisa Pelosi holds her clients in high regard and makes herself available for questions and support 24 hours a day, seven days a week. You can count on Lisa Pelosi to be there for you in and out of the courtroom.
​
Lisa is available to her clients 24/7, 365. If you need a family law attorney in New York or the Hudson Valley,
contact us to schedule a free consultation.
Contact Us Now! We're Available 24/7.