Don't Take Chances When It Comes To Your Case
If you've been charged with a crime, it couldn't be more important to have a skilled representative in your corner. This is especially true in federal cases, which require the help of a criminal defense attorney who is experienced with and has a track record of success in federal cases.
Lisa Pelosi is a New York defense attorney with more than 30 years of experience, including successful outcomes in federal cases. She offers free, no-risk consultations 24/7 and has helped countless individuals fight for their rights in federal court. If your case will be heard in front of a federal judge, don't wait to contact a skilled attorney who will put your rights first and fight tirelessly to protect your future. Contact The Law Office of Lisa Pelosi today to get started with a consultation.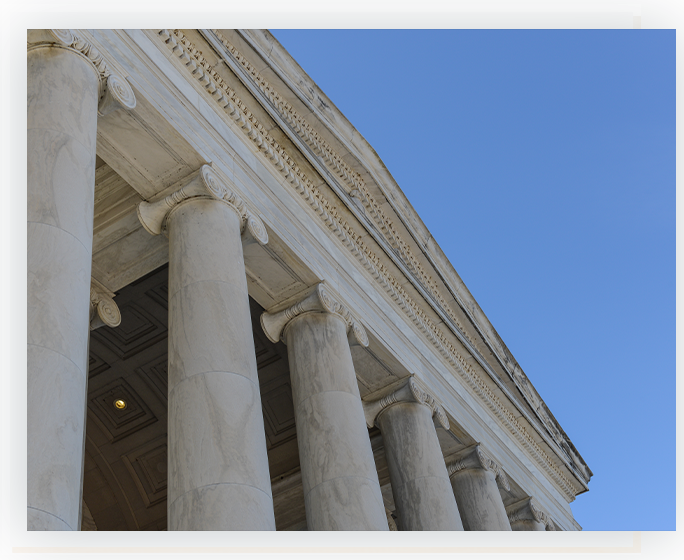 Federal Court Cases Often Include
Cases involving the United States as a party
Cases in which the Constitution has been violated
Cases in which federal law has been violated
Criminal cases that occurred on federal land
And more
These are just some of the many kinds of cases that are heard in federal court. If your case is not on this list, contact The Law Office of Lisa Pelosi to learn more about how we can help.
The Advantages of Working With a Criminal Defense Attorney
If you've been charged with a crime that will be tried in a federal court, you shouldn't leave your future to chance. Working with an attorney provides you with access to someone who can dedicate both time and resources to defending you; this may not be the case should you choose to let a public defender represent you. Moreover, the sooner you begin looking for a defense attorney, the sooner you can find one who has both experience and success with cases similar to your own. There are no guarantees when it comes to criminal law, but knowing that you're being represented by someone skilled and dedicated can bring you peace of mind during a difficult and stressful period of your life.
Why Choose The Law Office of Lisa Pelosi for Your Federal Case?
Lisa Pelosi's experience as a prosecutor and as a criminal defense attorney puts her in a unique position to help her craft strong defenses for her clients. Her years of experience in the New York criminal justice system have allowed her to build rapport with prosecutors, police, detectives, and other important figures.
Lisa knows the stakes involved in federal cases and understands how stressful the process can be. She provides all of her clients with 24/7 support and frequent updates to ensure that they feel informed and involved throughout the entire process.
Get a Free, No-Risk Consultation Today
No matter what you've been charged with, know that dedicated representation is just a call away. Contact The Law Office of Lisa Pelosi to discuss your case.
Contact Us Now! We're Available 24/7.