Probation/Parole Violation Lawyer New York
Contact a Top Rated Local® Criminal Defense Lawyer Who Will Negotiate On Your Behalf
CALL US NOW! 917-670-7063
Have You Been Accused of Violating Your Probation/Parole?
Probation/Parole is often an alternative to sentencing for those who have been charged with a crime. However, probation/parole comes with terms that must be adhered to for a certain period of time. When these terms are violated, you could find yourself facing fines, incarceration, and other serious penalties. If you have been accused of violating your probation or parole, contact an experienced New York criminal defense lawyer who can review your case and negotiate on your behalf. With more than 30 years of experience in the New York legal system, Lisa Pelosi has helped people just like you negotiate favorable outcomes in probation violation cases. Contact our office today for a free case evaluation.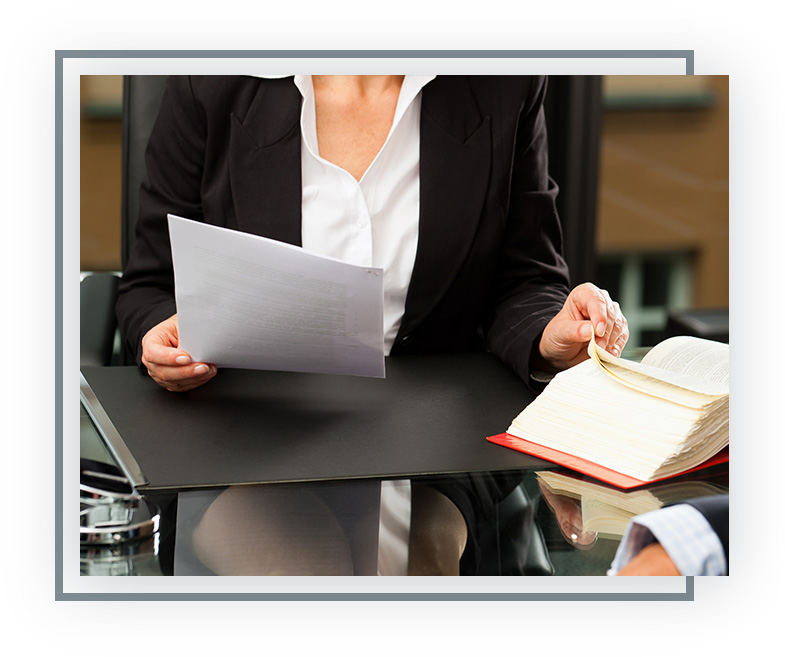 Why Choose the Law Office of Lisa Pelosi?
Competent and experienced representation
30 years of experience in the New York criminal justice system
24/7 availability
Free, no-obligation case evaluations
Contact the Law Office of Lisa Pelosi if you would like to speak with an experienced New York probation violation lawyer, and continue reading below for questions answers about probation.
The Differences Between Probation, Parole And House Arrest
Interviewer: What are some of the key factors that differentiate probation from parole or house arrest? Lisa Pelosi: New York doesn't generally permit for house arrest but house arrest would be someone just can't leave their house and without permission from the officer, that's not something in New York that's readily available and probation is something where people can live their lives so long as they live a lawful life and do what probation requires.
The Role of the Probation Officer in the Process of Probation
Interviewer:  What about the probation officer? Is the probation officer on the individuals side? Lisa Pelosi: Generally speaking, most probation officers want people to be successful and they went into this line of work because they see the good in people and want to help them get a second chance. As with any other profession, no matter what it is sometimes people are a little more difficult to get along with but in my experience so long as you are respectful and do what the probation officer requests or at least make good efforts, then they are on your side and they want to you to succeed.
A Defense Attorney Can Petition the Court to End their Client's Probation Early Owing to Good Behavior
Interviewer:  Can an attorney petition the court to end someone's probation early for good behavior? Lisa Pelosi: Yes, I've done that for clients where there are circumstances where an individual has perhaps served half of their probation and they've been very successful. Maybe they are moving to another state to attend school, they joined the military or have different issues. You can petition the court after a period of time that seems reasonable to get someone off probation.
The Typical Scenario Resulting in Unintentional Probation Violation
Interviewer: What are some situations that you've heard of people don't mean to violate probation but it ends up happening? Lisa Pelosi: Sometimes the probation requests them to attend a program and there's a mix-up where they are supposed to actually go to the program but they don't. That would be a violation because they didn't meet the requirements that were upon them. So sometimes they see where restitution is part of the probation and the individual gets confused as to when you have to start paying the restitution. Sometimes it's even probation's fault where there was a breakdown in communication and it's not on the clients part. It's on the Department of Probation and usually with something like that, you can work with the judge and rectify it and the client doesn't have to worry about anything.
The Conditions of Probation May Require Blood or Alcohol Testing Even if the Charges were Different
Interviewer: Does probation usually require drug testing or alcohol testing even if the charge had nothing to do with drugs or alcohol? Lisa Pelosi: Yes they can make that as a condition of probation without any real basis of somebody having a history of it. They create on exactly what it is that they want to put forth the plans for the person who's going to put on probation and even if the offense did not have alcohol or drug related aspects to it, they can ask for the probation person on probation to participate in those programs.
The Process of Probation May or May Not Include Community Service
Interviewer: Does probation automatically include community service? Lisa Pelosi: Sometimes yes and Sometimes no. It gets back to what plan the probation officer puts together for you. So it's something that the probation officer thinks would be helpful to you and helpful to the community; that it is possible that they might make community service part of probation. I think there's a strong push to help you and try to see that you have full time employment, I think that would be also something that would be important.
Contact Us Now! We're Available 24/7.