Are You Considering Having Your Record Sealed Or Expunged?
If you have a criminal record, we know how much of an impact it can have on your life. You may not be able to get a job, sign a lease, or go to college, not to mention the time spent serving the sentence and the long-lasting social impacts that last long after you've served your time. If you went through the emotional process of being charged with a crime, convicted, and served a sentence, it's time to start the process of getting your life back and putting the past behind you.You have already paid enough for your mistake and, at The Law Office of Lisa Pelosi, we believe that you deserve to live your life without your record hanging over you like a stormcloud.
Learn more about getting your record wiped clean below, and contact our office to schedule a free, no-risk consultation to discuss getting your record expunged or sealed with the help of Lisa Pelosi.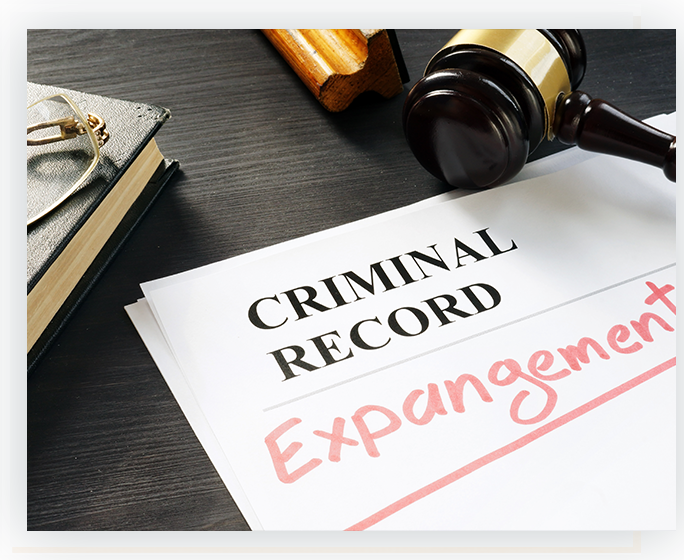 What's the Difference Between Record Sealing and Record Expungement?
Sealed: A criminal record is still on file; however, it cannot be viewed by the public without a court order. It can be viewed by courts, federal and state law enforcement, firearm background checks, and corrections agencies.
Expungement: A proceeding that allows a criminal conviction record to be sealed and unavailable through State and Federal agencies.
At The Law Office of Lisa Pelosi, we not only want to help you fight your criminal case, but we also want to help you put that part of your life in the past, for good. Work with us to clean your record and get in touch with us so that you can understand your options.
What Records Can You Have Sealed?
In the past, only non-conviction records and diversion and drug treatment dispositions were eligible for record sealing. Now, those who have misdemeanors and most felony convictions on their record may be able to have their records expunged.
After a 10-year waiting period, courts will be able to seal up to two convictions. This includes a range of crimes (except sex offenses), class A and violent felonies, and only one of the two crimes can be a felony. A record cannot be sealed if you have been convicted of more than two crimes or more than one felony. The 10-year waiting period begins on the date of release from incarceration.
The Benefits of Working With a Criminal Defense Attorney to Have Your Record Sealed
As you may have gathered from the previous section, record sealing and record expungement are not as straightforward as simply submitting a form. First, you will need to determine whether or not you are eligible to seal or expunge your record; as noted above, New York has several criteria a person must meet before they are eligible to qualify. Then, you will need to gather the necessary information and go through the application process, which can be complicated depending on your circumstances. Your paperwork will be reviewed and either approved or rejected depending on a judge's opinion and, depending on the situation, you may have to make an appearance in court.
While some people are able to complete the process on their own, the technical nature of the application process and the risk of being denied are good reasons to work with a qualified criminal defense attorney instead of handling everything on your own.
It's your future — wouldn't you rather have it in the hands of someone who has helped countless people just like you move on from the past?
Why Choose The Law Office of Lisa Pelosi?
When it comes to record expungement and record sealing in New York, there's certainly no shortage of options. However, not all of the options are equally effective, and you want to make sure that you've chosen the right criminal defense attorney to help you with your record.
Lisa Pelosi is a highly experienced and qualified defense attorney who has spent more than three decades coming to the aid of people just like you. Her career includes years of experience as a prosecutor, giving her unique insight into what it takes to get a record successfully sealed or expunged. When you choose to work with Lisa, you're choosing to work with a criminal defense attorney who will keep you informed about the process, answer any questions you have, and fight tirelessly to help you move forward.
Get a Free Consultation Today!
Expunging your record allows you to obtain a job and potentially restore rights that were lost due to a felony or misdemeanor conviction.
Although the process can be complex and time-consuming, knowing that your past is no longer hanging over your head is extremely relieving and empowering. Whether you're applying for a job, looking for a new home, further your education, or better your life in another way, the path is easier to travel without a criminal record.
Contact Lisa Pelosi 24/7 for a free, no-risk consultation to discuss sealing or expunging your record.
Contact Us Now! We're Available 24/7.