New York Criminal Defense Lawyer Lisa Pelosi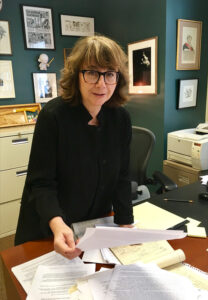 When it comes to choosing a New York criminal defense lawyer, you can be confident that defense attorney Lisa Pelosi will help you fight the criminal charges you are facing. She has spent more than 30 years as a criminal law attorney protecting her clients' rights and fighting to get each client the best possible outcome. She has excellent negotiating skills and has built a solid rapport with police, detectives, and prosecutors. In fact, Lisa is a former prosecutor herself.
Whether you've been charged with drunk driving, DWI, DUI, homicide, sex crimes, domestic violence, assault, drug charges, a misdemeanor, parole or probation violation, or a Desk Appearance Ticket (DAT), Lisa knows the law and how to represent your best interests. Her expertise in dealing with all types of criminal charges is extensive. Lisa is a seasoned trial and appellate attorney and doesn't shy away from challenges. She puts all her knowledge into helping her clients work through their legal troubles.
You should know that Lisa Pelosi will first fight to get your criminal charges reduced or dismissed. In situations where these options aren't possible, Lisa will take your case to court and be at your side every step of the way until the best possible resolution is reached. Lisa knows how important it is to keep you informed and involved throughout the entire legal process and will be your strongest advocate every step of the way. You will have her cell phone number so you can contact her 24/7. She offers free consultations for cases of any size.
---
Lisa Pelosi's Criminal Defense Lawyer Background
Lisa graduated from law school in 1984 with her JD and immediately passed the New York State Bar. She can also practice in Federal Court. She spent the first five years of her career as a prosecutor before opening her private practice.
Locations Serviced:
Lisa will come to wherever your case is being heard.
She helps clients in New York City Courts and all courts in New York State and Federal Courts.
Locations served include Manhattan, Bronx, Brooklyn, Queens, Westchester, Rockland, Orange, Putnam, Ulster and Dutchess counties – all of Hudson Valley and Albany.
No matter where you are, you can count on Lisa to be there for you every step of the way.
Lisa serves clients in New York City and the Hudson Valley including Westchester County, Dutchess County, Rockland County, Putnam County, Orange County, Ulster County which includes the towns of Kingston, Poughkeepsie, Newburgh, Rhinebeck, Goshen, Red Hook, Woodbury. She is available to take your call 24 hours a day, seven days a week because she knows how important each client is. Call her now for a consultation. She will also come to you when necessary.
Every person deserves the unparalleled legal representation provided by The Law Office of Lisa J. Pelosi.