If you've been reading the news recently, you may have heard about the opioid epidemic that is haunting the United States. The situation has become worse by drugs such as fentanyl that are illicitly manufactured that are more dangerous and deadly than before. If you struggle with drug use, know someone who does, or have possibly been charged with drug possession or selling drugs, keep reading to learn more about what types of drugs are considered opioids and what to do when you are facing legal charges.
The Law Office of Lisa Pelosi has criminal lawyers who will do their best to ensure that you are informed about what happens when facing a drug charge and possible consequences for your specific situation. Give our firm a call today for a free consultation.
Read More About Heroin Arrests
What Drugs Are Considered Opioids?
Opioids, including naturally and semisynthetically made, are drugs that come from opium. Different drugs can be made from opium and vary depending on whether they are natural or semisynthetic. Natural opioids include morphine, codeine, and opium tinctures. Semisynthetic opioids include heroin, Vicodin, Percodan, and hydromorphone. Other drugs considered opioids are Oxycodone, Codeine, and Fentanyl. Commonly used as painkillers that are highly addictive, these drugs can be attained with a prescription, but on the street as well.
New York Drug Laws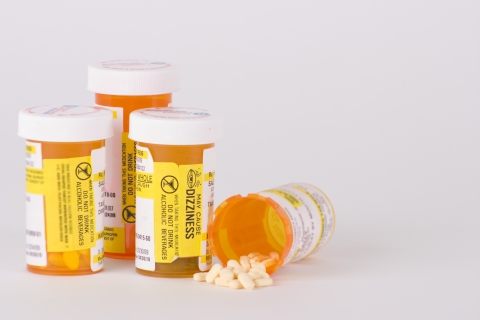 In general, when charged and convicted with the sale of drugs in New York, the state classifies it as a felony.
For non-major drug traffickers, the minimum is eight to 20 years in prison with a five year probation period.

For second felony drug convictions, the penalty is at least 12 to 20 years in prison.

For major drug traffickers, the minimum penalty is at least 15 years in prison, up to a maximum of life imprisonment.
When being charged with possession of heroin, a Schedule I controlled substance, in New York, being charged with any amount is considered a Class A misdemeanor. This can become a felony if you possess:
Over 500 mg: Class D felony

Over ⅛ oz.: Class C felony

Over ½ oz.: Class B felony

Over 4 oz.: Class A-II felony

Over 8 oz.: Class A-I felony
In The News
According to dnainfo.com, New York finished 2016 with more than 1,000 people dying from these types of drug use. Drug overdoses were typically investigated as individual accidents and did not involve any other people. In an effort to curb the opioid epidemic, however, drug dealers who sold drugs that lead to a fatal overdose, could be charged, and if convicted, the penalty would be between 20 and 30 years in prison.
States across the country are working to prevent people from becoming dependant on drugs and curb the use of opioids. With even misdemeanors leading to up to a year in jail, New York drug laws are tough and the penalties are fierce. If you have been charged with either drug possession or possession with the intent to sell, contact a criminal lawyer who has a proven track record of giving her clients the best possible outcome. The Law Office of Lisa Pelosi will fight for you. Call for a free consultation today.