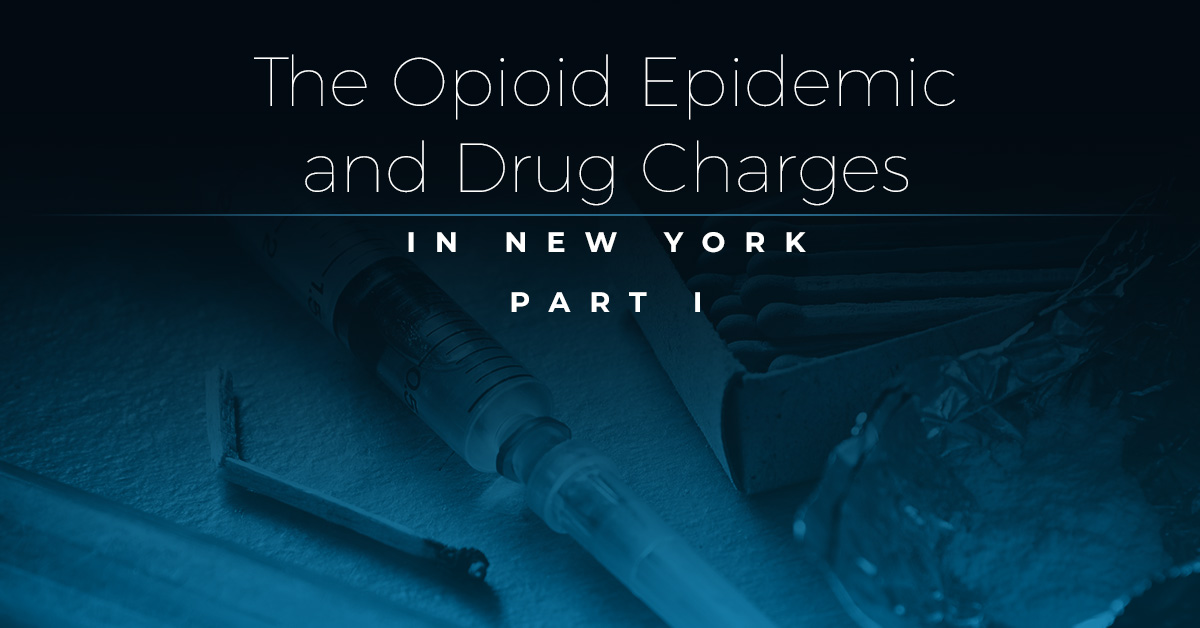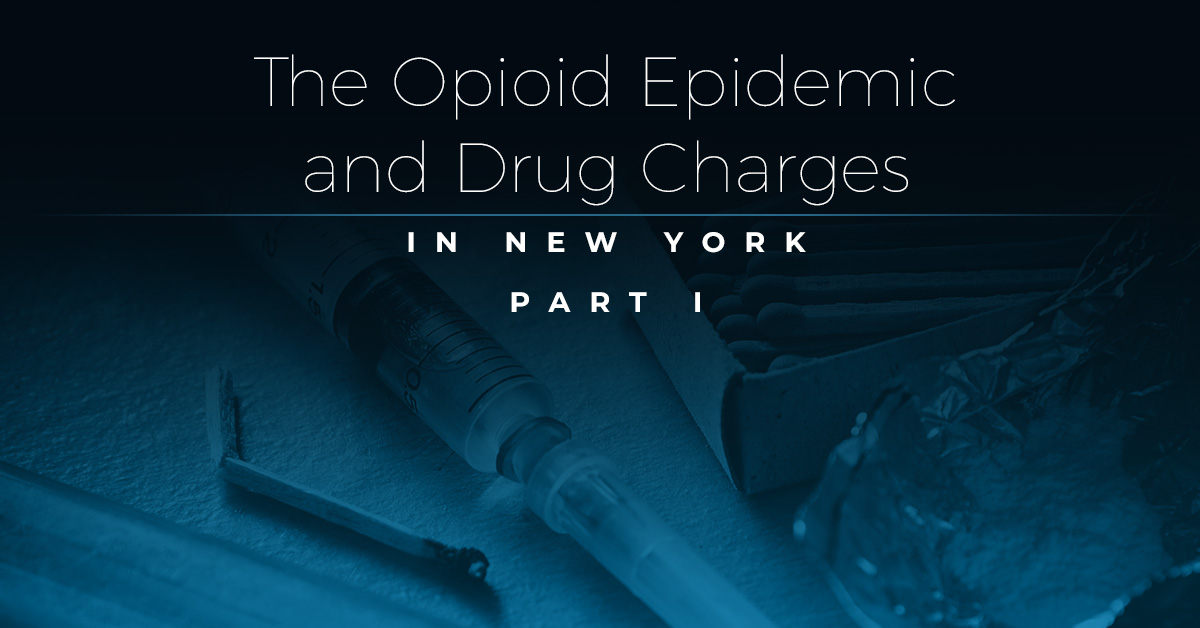 According to the Department of Health and Human Services (HHS), the Opioid Epidemic refers to the public health emergency resulting from misuse of and overdoses on opioid medications.
In New York, the Opioid Epidemic has had sweeping effects on health, human services, and drug enforcement. As such, the role of criminal defense attorneys have become imperative — when more people are abusing drugs, more drug-related incidents are brought to trial.
As a criminal defense law firm in New York, we wanted to provide an overview of the Opioid Epidemic and discuss the importance of criminal defense in this landscape.
If you or a loved one has been brought up on drug-related offenses, be sure to contact us today for a consultation.

The History Of The Opioid Epidemic
Declared an official public health emergency in 2017, HHS cites increased prescriptions of putatively "safe" and "non-addictive" prescription narcotics as the reason for this health emergency.
In the late 1990s, pharmaceutical companies assured doctors and hospitals that their opioid medications were safer and less addictive than other drugs because of their time-release qualities. Instead of patients taking multiple pills throughout the day, they could take one stronger dose of OxyContin for maximum pain relief. Coinciding with a focus on pain relief and cancer treatment in the healthcare world, doctors began prescribing opioids at an exponential rate.
Despite pharmaceutical company statements, narcotics, as history has shown, proved to be extremely addictive and easily abused. By 2016, according to HHS data, 11.5 million people misused prescription opioids, 42,249 died from overdosing on opioids, and 170,000 tried heroin for the first time.
The Opioid Epidemic in New York State
The New York State Department of Health released an Opioid Annual Report in October 2017 that details the effect of the opioid epidemic on New York residents.
New York has been hit disproportionately high by the crisis. One graph reveals the staggering increase of drug abuse in 2015 versus 2010. Indeed, overdose deaths on all opioids doubled, overdose deaths from heroin increased times five, and overdoses from opioid pain relievers rose by 2 percent.
The epidemic has affected all ages, genders, races, and geographic locations, and it's one of New York State's most pressing health concerns.
Heroin Arrests in New York
This health epidemic has also affected the New York legal system, as more individuals have been arrested for possession of heroin, non-prescription narcotics, and fentanyl.
Because possession heroin is a serious crime, it usually comes with serious consequences. If you've been charged with drug possession or a heroin arrest, it pays to have a skilled criminal defense attorney on your side.
Depending on how much of a controlled substance an individual possesses and whether they intend to distribute it, a heroin arrest could result in anything from a Class A to a Class E felony.
The Law Office Of Lisa Pelosi
In our next blog post of the series, we'll discuss the process of assigning blame in the Opioid Epidemic. Who have prosecutors decided to fault: the pharmaceutical companies, drug dealers, drug manufacturers, or those who were involved in the overdose death?
If you have been accused of drug-related crimes, contact our criminal defense attorney in New York today.