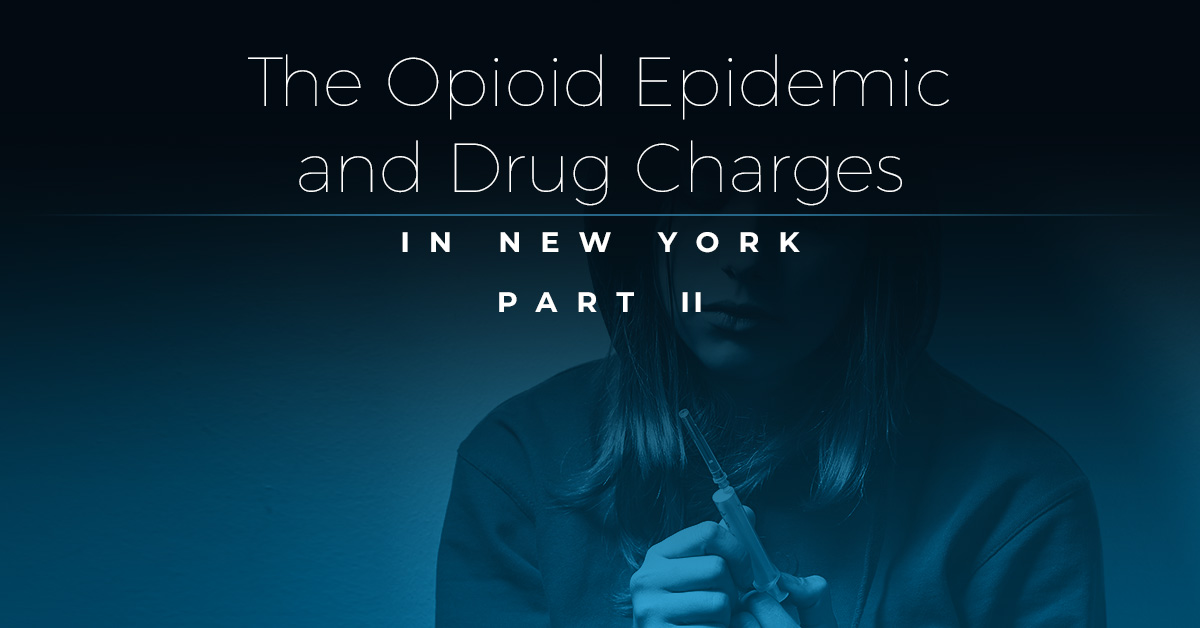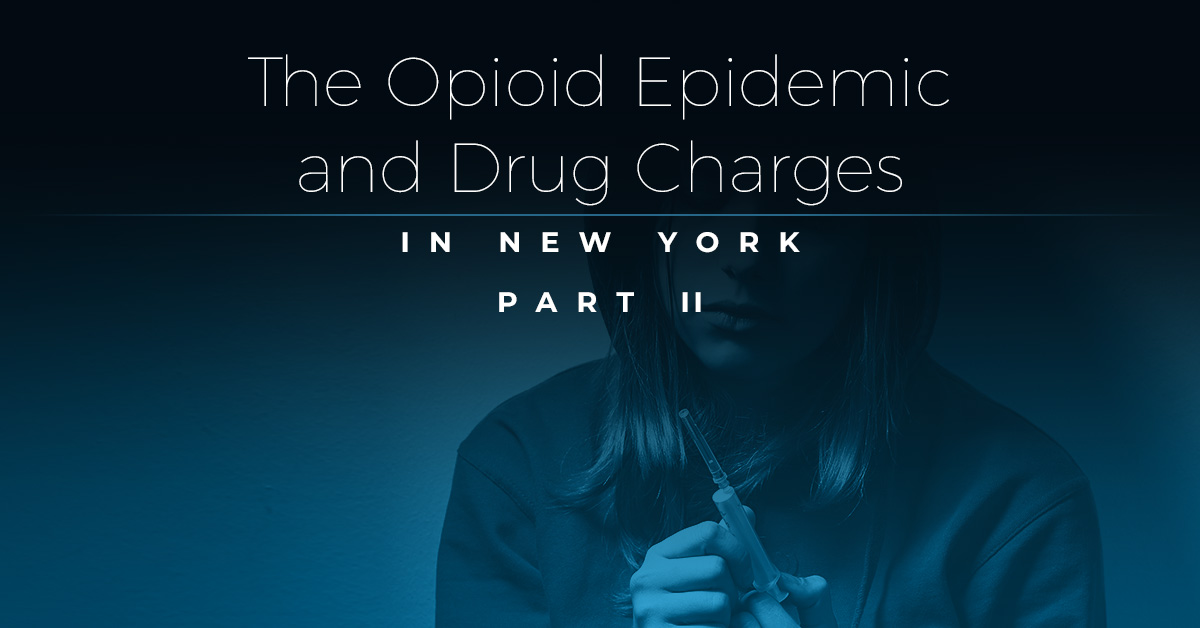 In Part I of our blog series on The Opioid Epidemic and Drug Charges in New York, we discussed the origin of the Opioid Epidemic and specific data from the New York State Department of Health.
As we discussed, the Opioid Epidemic was declared a public health emergency in 2017 and has ravished communities with overdoses and drug-related arrests.
In this blog post, we want to focus more on whom prosecutors have started to blame. After all, with such a widespread and deadly crisis, it's human nature to want to assign guilt.
If you or a loved one has been accused of a drug-related offense in New York, including possession or intent to distribute, contact the Law Office of Lisa Pelosi today. As an experienced criminal defense attorney in New York, Lisa can fight for you and your rights.

How Are We Assigning Blame in the Opioid Epidemic?
A recent episode of "The Daily," a podcast from The New York Times, examines the legal ramifications of the Opioid Epidemic. Combined with the publication's print article on the subject, "They Shared Drugs. Someone Died. Does That Make Them Killers?" this journalism is a fascinating look at blame in the Opioid Epidemic.
Think about this scenario: a man overdoses on heroin and dies. His boyfriend wakes up next to him, emerging from the same drug bender, to find his boyfriend's lifeless body. A few days later, the surviving man is arrested for manslaughter.
How can this happen if heroin killed the man, not the boyfriend?
Believe it or not, assigning blame to the person who provided the drug (whether it was a legal prescription or not) has become a common tactic of criminal prosecutors.
Instead of going after pharmaceutical companies, who may well have misled the public about the addictive properties of opioids, they are going after the individuals who, more often than not, also used the drugs.
It becomes complicated because, in most scenarios, two individuals in a drug-addicted partnership have shared drugs for years. It just happens that this case of drug use resulted in death. Additionally, charging an individual for manslaughter is a much more serious allegation than charging for drug possession or intent to distribute.
This trend is important to understand, as it's a tactic being used by and against criminal defense attorneys.
What Should You Do If You've Been Accused Of a Drug-Related Offense?
If this situation sounds all too familiar or if you've recently been accused of a drug-related crime, you should contact a criminal defense attorney in New York as soon as you have the chance.
Drug-related crimes — both possession and intent to sell — come with hefty consequences, and it takes an experienced criminal defense attorney to navigate the complicated legal case and fight for a fair outcome.
The Law Office of Lisa Pelosi has three decades of experience when it comes to criminal defense in New York. If you want an attorney who will defend you with experience and integrity, contact our law office today.